April 18th, 2011 § 0 comments § permalink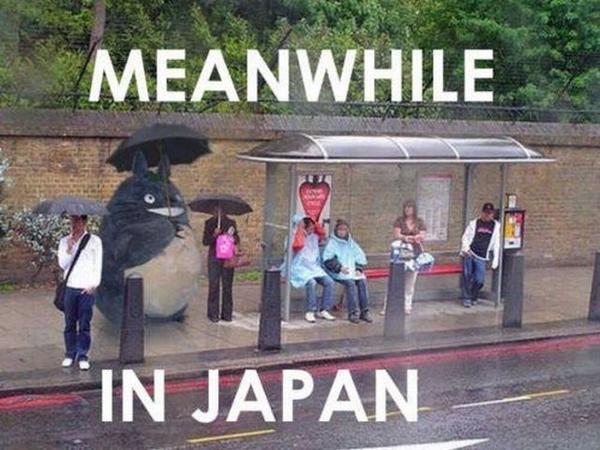 March 9th, 2011 § Enter your password to view comments. § permalink
February 16th, 2010 § 0 comments § permalink
January 6th, 2010 § 0 comments § permalink
I need to get this back. Time to sign up for a ballet class, get a road bike, do some squats, whatever.
BAM!

June 25th, 2009 § 0 comments § permalink
Learning about new social media that is starting to grow within the govt due to the Obama administration's call for transparency. We're looking to do more than simply be transparent for our customers and vendors. It will be interestingto see where all of this goes.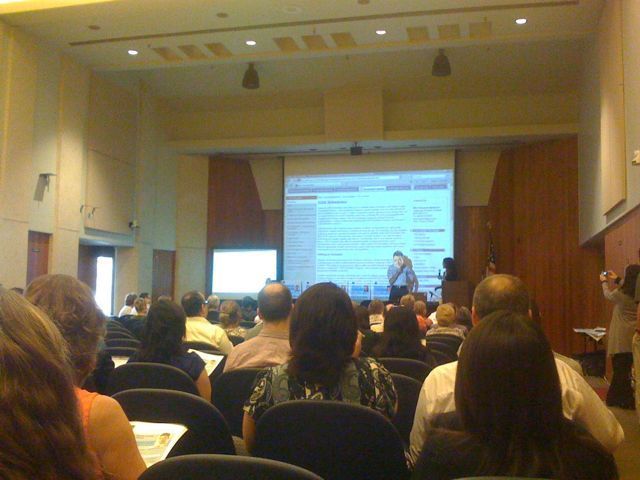 July 2nd, 2008 § 0 comments § permalink

a girl I used to know. we worked next door to each other. I grew increasingly tired of how awkward the environment was. maybe it was that we both avoided each other. maybe it was that we both feared confronting each other. it got to the point where I couldn't take it anymore so I entered the shop next door and approached her.
"why did you stop talking to me?"
in the dream it all came out a jumble. I could only hear myself clearly.
"it's absolutely ridiculous that we're acting like this."
mumble.
"good. I'm glad that's resolved. see you around."
I woke from this dream to Carson scratching his head. I was confused about how I felt, relieved yet still stressed about the situation because I knew that was just a dream.
I just want to know why, it's bothered me since the last phone call so long ago. it's silly and childish but it still gnaws at the back of my mind.
stupid dreams…
April 7th, 2008 § 0 comments § permalink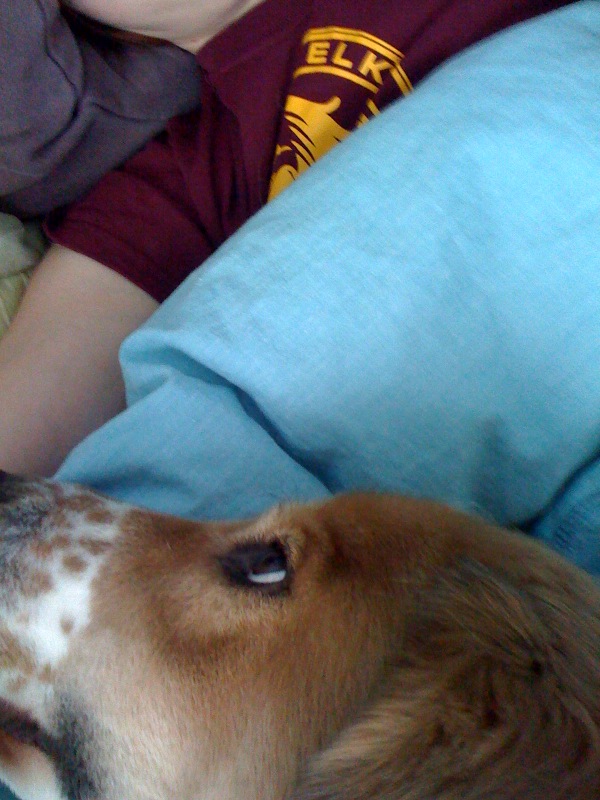 February 1st, 2008 § 0 comments § permalink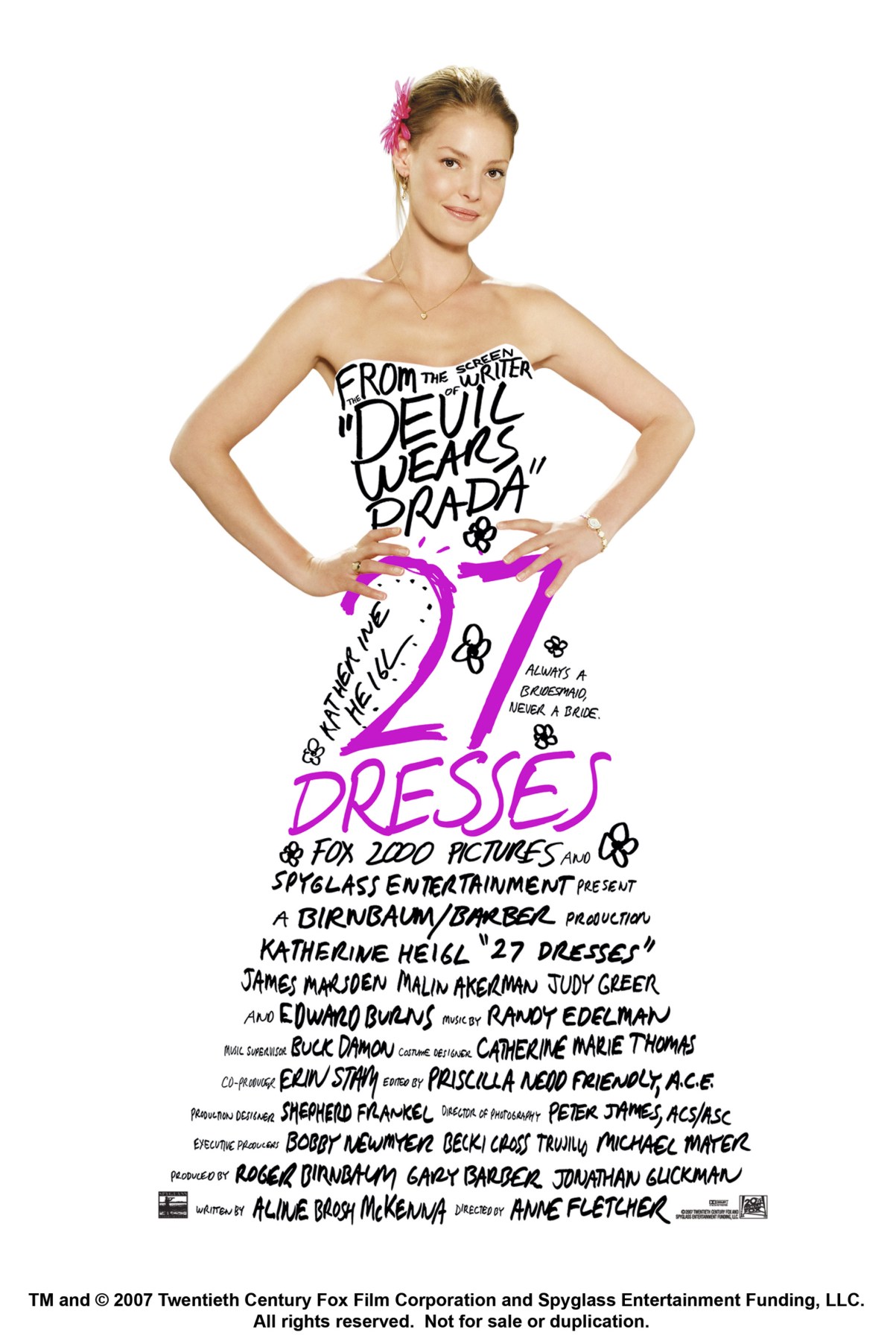 I saw 27 dresses this past sunday and I have to say the music they picked for the movie was phenomenal. It was very disappointing to look for the soundtrack only to find not a single song from the movie was actually on the soundtrack. I've done a little searching and found a pretty good list of the songs that were in the movie. now I need to find the ones I don't already have.
the list is as follows:
fidelity by regina spektor
no one by alicia keys
undiscovered by james morrison
valerie by amy winehouse
bennie and the jets by elton john
be here now by ray LaMontagne
Hips don't lie by Shakira
Who knows by natasha bedingfield
bottle it up by sarah barreilles
like a star by corinne bailey rae
call me irresponsible by michael buble
so here we are by bloc party
D.A.N.C.E. by justice
Love has fallen on me by chaka khan.
January 28th, 2008 § 1 comment § permalink

how does one go about planning a honeymoon? I'd personally like to go to the moon. No, somewhere warm, beautiful white sand, clear blue water (how can water be clear and blue at the same time?), and not have to worry about anything other than enjoying ourselves. do I go through a travel agent? do I go through aaa? do I ….I don't know. bah.
January 19th, 2008 § 0 comments § permalink
he's never taken anything off the counter before!!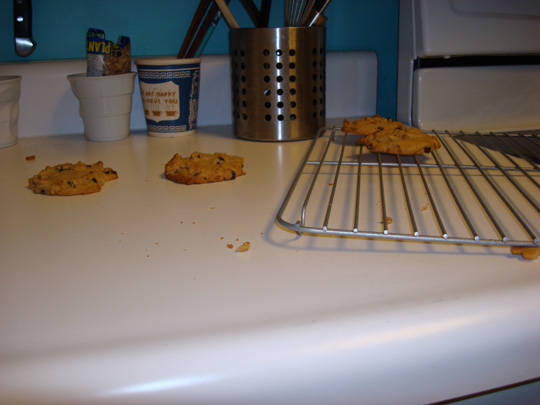 who knew that chocolate chip cookies could make a dog so gassy?!