david called me last night to let me know. my heart, broken, goes out to ohm and his family. Lorton woman killed on I-495 – wtop.com.

two years ago today, Jason asked me to be his wife. he kneeled on some roots and I stood there on some roots and cried. then we had thai.
xoxo boobear!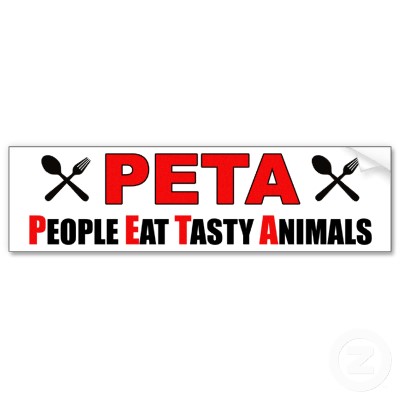 "Practice what you preach" is thrown out the window as can be seen in this press release from The Center for Consumer Freedom. I'm not going to try and sum it up but I will say that I'm glad I don't donate to PETA. Press Release | PETA Killed 95 Percent of Adoptable Pets in its Care During 2008.

Love: ugh I just burped into my cup while I was drinking water by accident and then I smelled it and I almost gagged
Love: sincerely, your classy husband

and yet I feel betrayed, on the brink of spiraling out of control. someone has to be the rock in the storm, that's always been the deal. someone has to be the support while the other is falling apart so that the pieces can be picked up and put back together by the incoherent one and the lucid one.
the one consolation is that we've weathered storms just as bad, not the same, but just as bad, and survived. we will make it through this one, possibly worse for the wear but the scars are later stories for the kids.
the biggest comfort of all is the people who come out of the woodwork to lend a helping hand, especially when you least expect it.
it shouldn't be said yet, but thank you.
A Picture Share!, originally uploaded by jkrewdotcom.
she needed to put some meat on them bones.

GRANADA HILLS — The dog left on the doorstep of the southern California pet clinic was sick. The letter left with him was heartbreaking.
"Dear Drs., please forgive me for this horrible transgression. I have no where else to turn so I ask you to mercifully, gently and lovingly please help him sleep. His name is Kaiser and he's 16-and-a half years old. He's been my friend, my teacher, my pupil, my lifelong loving and loyal companion," the letter said.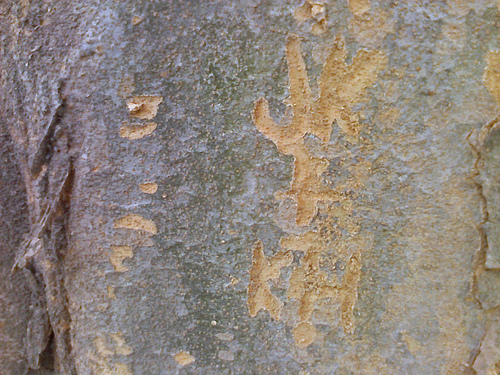 March 30, 2007, I'm sitting at my desk at work puttering around on the computer. The phone rings, "Kate Halstead, how may I help you?"
"Hello small voice, it's your dad. I just got a call from Jason. He said he wants to come over to talk to me but didn't say why he wanted to talk. What's going on? I want to know what's going on." Dad sounds confused and a little surprised.
"It's probably about car stuff dad. Why else would he call you?" I'm reading about the titanium gundam model someone wasted the time to make at pink tentacle.
"Are you sure? Can you call him to find out and call me back? It's my AWS day and I don't want any surprises today." Dad makes this sound all urgent when I know this is probably just Jason at a friend's house or on the side of the road having car troubles. Nothing big.
"Sure sure. I'll call you back in a few." I hang up the work phone and pick up my chocolate, speed dial 2.
"Hey boo. My dad just called and said you called and now he's confused about why you called him. What's up?" I got tired of the titanium gundam so I wander over to myspace to check my messages.
"Dave and I are having problems getting his brakes off and your dad has a tool we need." Jason doesn't even pause at my question.
"Oh ok. I'll let him know. What do you want to do tonight?" I'm so over myspace, it's for tweens. I feel like such an old lady having a profile there.
"I dunno, meet you at my place after work?"
"Ok! I'll try to sneak out early since you're off today. Miss you boo! Love you." Jason reassures me that he loves me too and hangs up. I grab the work phone and call dad back. "See dad? I told you car stuff. Jason is having trouble getting the brakes off his friend's car and said you have a tool he needs."
"Oh. You sure that's it? Well ok. That's good. Ok, talk to you later then. Jason can come by whenever. Bye." Dad doesn't sound convinced.
I count down the hours before I can leave to meet Jason at home. Finally it's the witching hour and I'm already on the road. I try not to break too many laws on my way up to Jason's house. Ah Reston, my home away from home.
Jason is extremely antsy when I show up. I think nothing of it because I know how cars can rub Jason the wrong way. He has a very strong love-hate relationship with them. Right now it's leaning more towards hate.
"Let's go to DC. I think the Cherry Blossom Festival is this week. The trees should be beautiful." Jason grabs the keys and shoos me out of the house even though I just got there. "How was work?"
I rant, rave, and am on a tirade about work or school or someone who pissed me off all the way up 66 into DC. My bitching doesn't end even though we're now parked on Virginia Ave and 18th St. No, my bitching doesn't end even though we've walked by the 'other' reflecting pool, the WWII Memorial, and we're now on our way to the tidal basin heading for the Jefferson Memorial.
"I want an italian ice." I say this as I shiver in the crisp spring March air.
"Ok. Let's go to the snacks kiosk." Jason shells out $3.56 for an italian ice, rips the top off, and hands it to me for my spoiled childish enjoyment.
"Thanks boo." I continue bitching about who knows what but for some reason I won't let my tirade end. "You know, we're near our tree. Remember last April we came up here around this time?"
"Yeah. Let's go back." Jason has been quiet since we left the house. It doesn't help that I've not stopped rambling the entire time.
"Ok. I want to take a picture of our tree." I messily slurp my italian ice and am slowly losing interest in it.
There are loads of tourists out enjoying the cherry blossoms and the first nice day of spring. Everyone has put their big puffy winter coats away for the season and is sporting light jackets.
"Which tree is it?" Jason is ambling along down the path created by people avoiding the crowds on the sidewalks.
"It's not a cherry blossom. Remember last year I wouldn't let you carve our names into a cherry blossom cause we'd get into a world of trouble?" I cut in front of Jason and direct us to our tree. It's one of the oldest, it's roots above ground are worn down by all the people who've sat under this tree or stood there to also carve their sweet heart's name into the tree just like we did last year. "This is our tree, see? Our initials right where you carved them, a little higher than last year but that's ok."
I whip out my chocolate and snap a picture of our initials. "What would you like to do now?"
"Will you marry me?" Jason's voice is shaky but for some reason it doesn't register in my mind.
"Duh. Of course." Oh now I remember the reason, Jason asks me to marry him all the time. He knows the answer is yes, he's always known.
"No really, will you marry me?" This is when everything turns into slow motion, a soft haze fills the corners of the frame, and everything goes quiet.
I turn to Jason in astonishment, amazement, wonder, what other emotion am I NOT feeling at this exact moment. I stare at Jason. The soft haze now turns into tears brimming my eyes.
"Can you please say something? I'm kneeling on a root." Jason is down on one knee, the small black box in which a beautiful platinum, classic tiffany setting, perfect diamond ring is sitting, pleasantly minding it's own business.
"Yes. Yes of course! Oh my god!" The flood gates have opened and I can't stop crying, my cheeks are flushed, and I keep stuttering and sputtering. Jason finally stands up, cringing at the root, gently pulls the ring from it's temporary home and slips it on my left ring finger. I start laughing looking at the ring, torn between staring at it, the ring, and kissing Jason. I'm absolutely oblivious to the gaggle of girls who are giggling behind us.
"Let's start walking, people are staring." Jason wraps his arm around me to escort us away from our tree.
"Hold on, I want to get one more picture." I place my hand beside our carved initials and snap one more picture.
All I can think about while we walk away from our tree is how I have no desire to finish my italian ice, which I barely made a dent in, how much of a shit head I'd been the entire night, complaining about everything, being a spoiled brat, and despite that Jason still wanted to ask me for my hand in marriage.
We wander back to the car, I'm at a loss for words and keep staring at my ring, then at Jason, then back at my ring, I still can't believe the day every girl dreams about finally happened to me.
"What do you want to eat?" Jason opens my door for me, stops me for a kiss before I climb into the car and finally relaxes.
"Um, thai? I don't know, I can't really think right now." I'm still on cloud 9.
"Thai it is." I can't remember the drive over to the restaurant but next thing I know, Jason is parked on 19th and M and we're getting out of the car again. Mai Thai is around the corner, our favorite thai place so far.
"Two please." We're seated in a booth in the back and I'm STILL not talking. We order a small bottle of champagne, receive one glass, I offer to drink from the bottle, Jason requests another glass for me, we clink, wish each other many years of happiness together, I pick at my food, and finally give up after half an hour of one way conversation. Leaving the restaurant we're still both reeling from what happened at 6:01pm March 30, 2007.
I'm still on cloud 9.
I cried. reading. tears. sliding into my smile. and you into my arms. that was my real present to you. it's all I could give you. any day. every day. if I can. your words, settled on the back, left an impression in a place I thought I'd forgot. over and over again on the front. when all I can't help but look at is written on the back. colors of calm and relaxation gently stretched over the humblest of homes. I find myself longing to be back in your arms.
thank you.