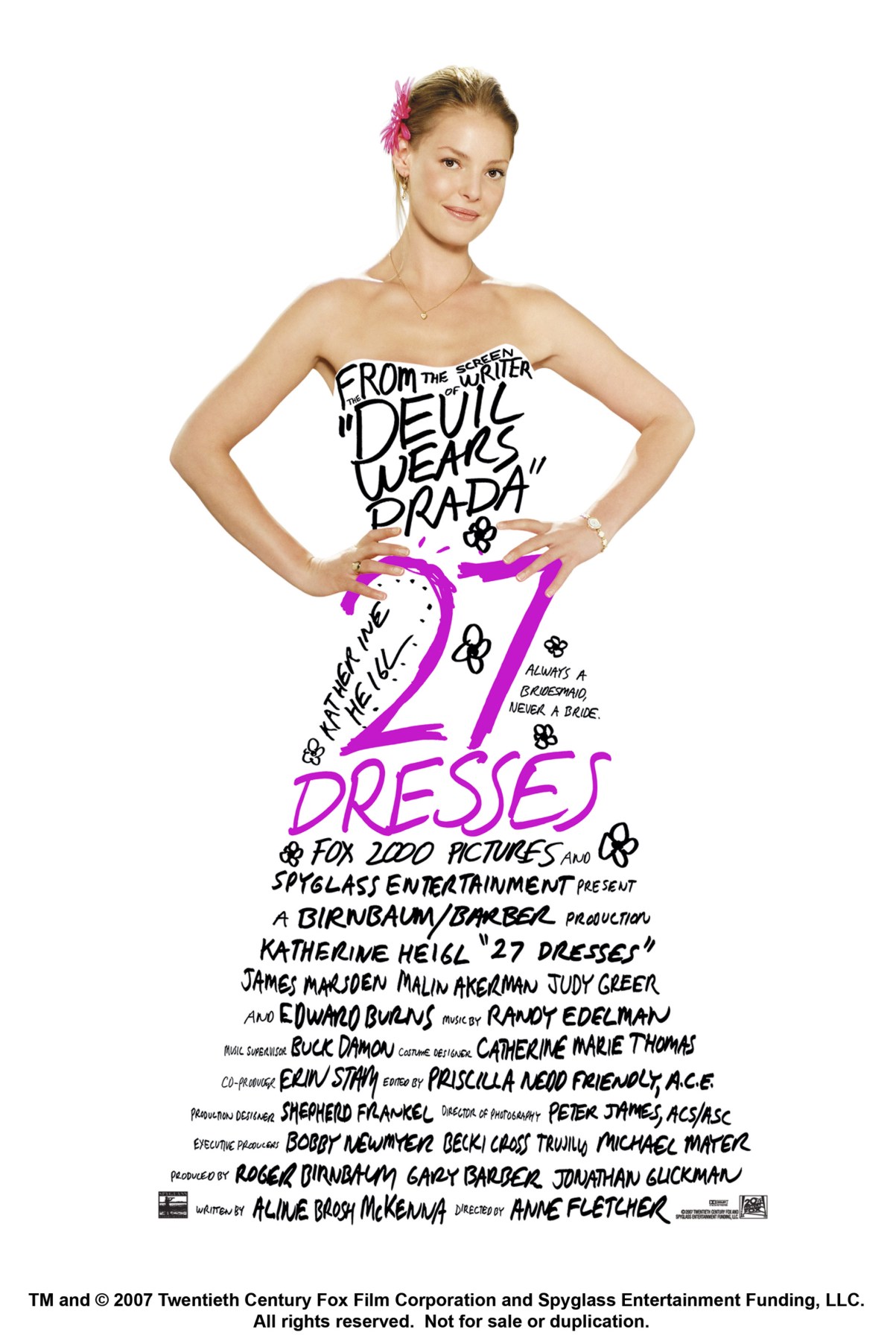 I saw 27 dresses this past sunday and I have to say the music they picked for the movie was phenomenal. It was very disappointing to look for the soundtrack only to find not a single song from the movie was actually on the soundtrack. I've done a little searching and found a pretty good list of the songs that were in the movie. now I need to find the ones I don't already have.
the list is as follows:
fidelity by regina spektor
no one by alicia keys
undiscovered by james morrison
valerie by amy winehouse
bennie and the jets by elton john
be here now by ray LaMontagne
Hips don't lie by Shakira
Who knows by natasha bedingfield
bottle it up by sarah barreilles
like a star by corinne bailey rae
call me irresponsible by michael buble
so here we are by bloc party
D.A.N.C.E. by justice
Love has fallen on me by chaka khan.