Puppy of my neighbor
© Michal Szydlowski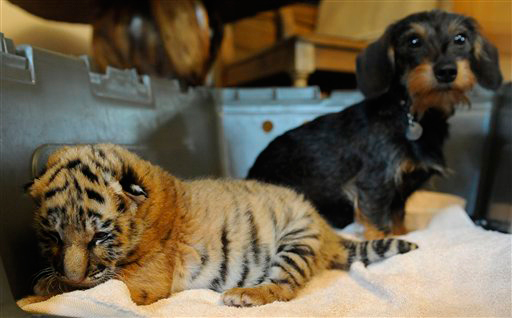 As seen on Jezebel.
German Dachshund "Bessi", right, guards a five-days-old yet nameless tiger cub at a zoo in Stroehen, northern Germany, on Wednesday, May 20, 2009. The little tiger is now being nursed by the the zoo owner's German dachshund "Bessi" who replaces his father "Monster", who originally adopted the tiger cub but was ran over by a post service car on Tuesday. (AP Photo/Fabian Bimmer)
I was lucky enough to spend a bit of the weekend with the lovely Genevieve a little while ago. I got to meet a new addition to her family, Stubbs the little manx cat who likes to lick the tabs on pillows in the middle of the night. It was refreshing spending time around a doxie again, especially one as sweet as Roxy. She was also great entertainment when she started chasing around the laser beam.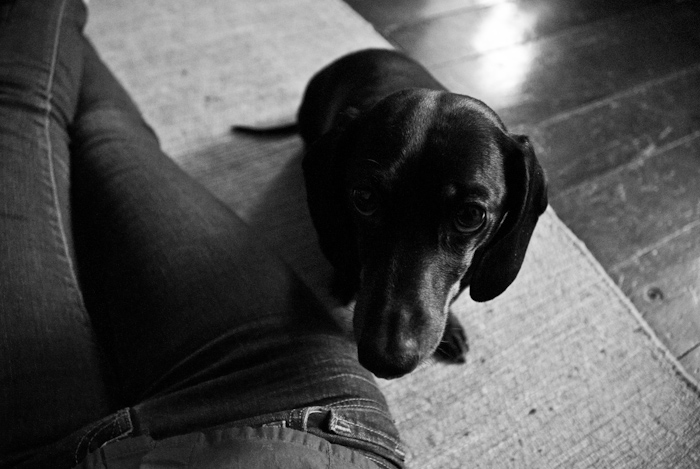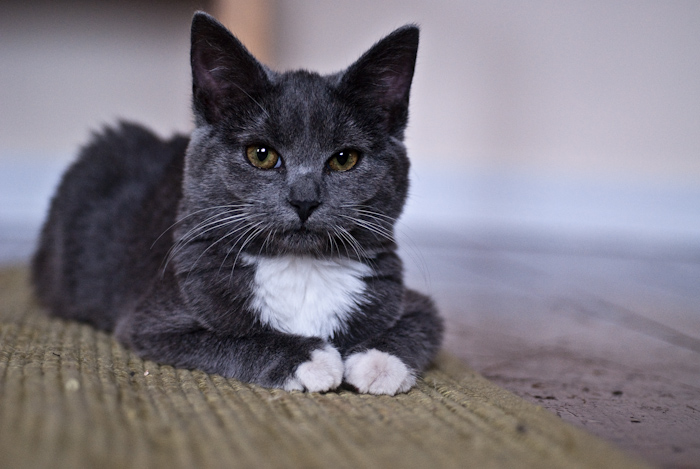 » Read the rest of this entry «
there. I said it. actually, if you knew me, you would have been able to guess that on your own.
click the photo below for loads more cute photos of awesome doxies.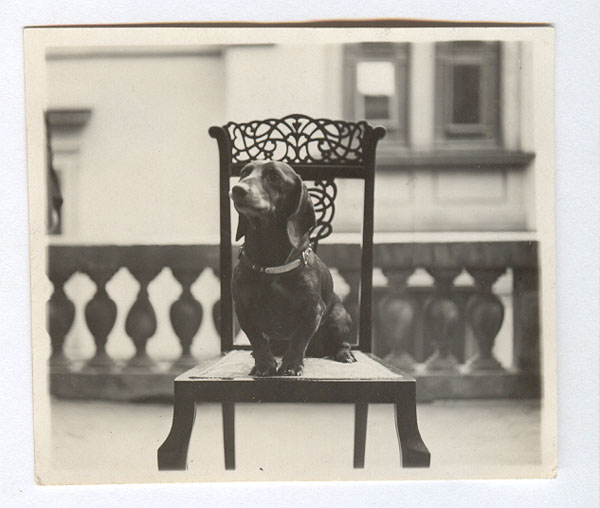 Jason randomly sent me a link to this gentleman's site/company, more specifically this amazing shirt that I really badly want. also, he is a fellow doxie owner/lover so, we could be friends.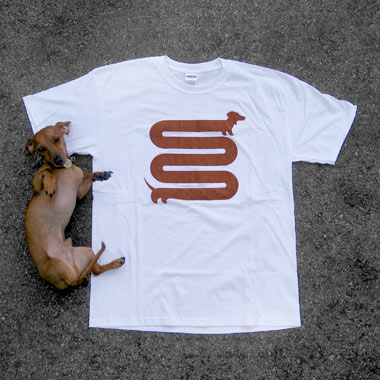 Photo: ©2008 DDC Merchandise Archives. Gary courtesy of the DDC Animal Kingdom.
check out his site for other fun stuff!
also through this site, found this lovely gallery! the wurst gallery!
A Picture Share!, originally uploaded by ohkate.
pls?
Jason came across this and sent it my way cause he knows that it will make me scream in giddy joy (although I have to do it in my head cause screaming is not allowed in my cube area)
Balla, Giacomo
Dynamism of a Dog on a Leash
1912 Oil on canvas
35 3/8 x 43 1/4 (89.9 x 109.9)
Albright-Knox Art Gallery, Buffalo, New York