this is harrold. he's a baby dracaena. please welcome him to the office plant family.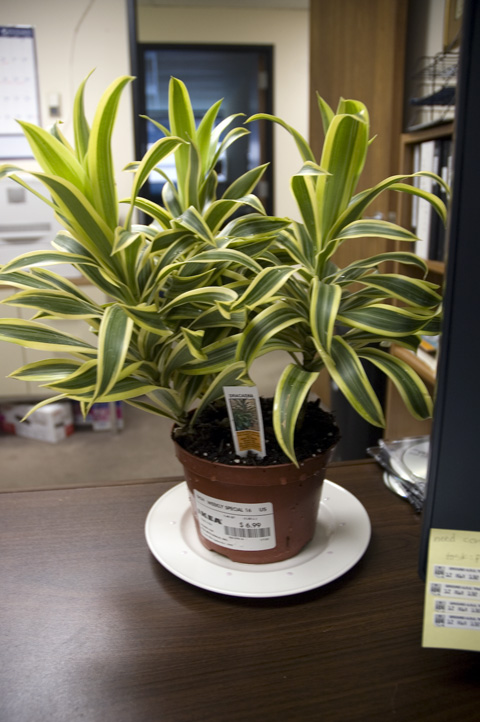 patricia is a "charmed velvet" or a oxalis. viola is a "concord blue" or a streptocarpella hybrid. please welcome the ladies [and harrold] to the family.

and as a special treat. aside from my feet and the pc and bits of popcorn left over by someone who likes popcorn [namely, not me] I keep a little stash of tasties in the morning [since I'm here at 6:30 in the morning and leave just in time for lunch].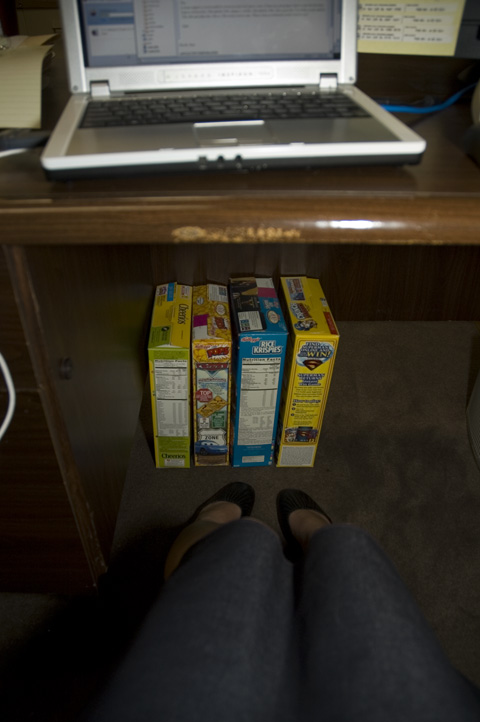 this photo was in now way edited in photoshop aside from the usual levels correction and resizing
the closeup